MONDAY: Basketball Skills and Drills
Mondays: Beginner Skills and Drills Basketball
MAXIMUM OF 12 STUDENTS
Instructors: Mrs. Lyn Mason and Miss Vousboukis Grades: 1st - 3rd
Dates: 1/13; (no club 1/20); 1/27; 2/3; 2/10; make up date tbd for 1/20
Cost: $85/5 Weeks
Room: Main Building, Cafeteria
Students will be introduced to proper ball handling, shooting, and footwork drills. They will learn team building techniques while having fun!

Students MUST bring a change of clothes and sneakers and water bottle and SNACK
Tuesdays: Architectural Letters Art Class
Tuesdays: Architectural Letters Art Class
Instructor: Ms. Angelosanto
Grades: 7th and 8th grade
Dates: 1/14; 1/21; 1/28; 2/4; 2/11
Cost: $85/5 Weeks
Room: St. Francis Center Doors
Description: Students will create 3-D Letters with Plaster-of-Paris that will be painted and custom embellished.
8th Grade Malden Catholic Quiz Bowl
Description: Students practice answering questions utilizing team effort and cooperation to compete against various school teams; hosted by Malden Catholic High School. Students will need a ride to and from Malden Catholic on February 1st, 2020.

Instructor: Mr. Goodwin
Grades: 8th Grade
Maximum of 12 Students (2 Teams of 6 students each). Team One has been filled; looking for 6 more students to fill Team 2.
Cost: $85/5 Weeks
Room: Main Building (Pick Up at Front Doors)

*Requirements: MUST commit to the Quiz Bowl event on Saturday, February 1st, 2020 and Must attend 5 practice session dates as scheduled:
Mon, 1/13; Thurs, 1/16; Thurs, 1/23; Mon, 1/27;Wed, 1/29
Wednesday: Classic Nintendo Competition
Wednesdays: Classic Nintendo Competitions
Instructor: Mr. Goodwin
Grade: 6th-8th
Cost: $85/5 weeks
Dates: 01/15; 01/22; 01/29; 02/05; 2/12

Pick-up: Main Building front doors
Description: Maximum of 8 students. *
Compete in playful completion with and against fellow classmates and Mr. Goodwin on classic Nintendo systems (N64 & GameCube). Games will include, but are not limited to Mario Kart, Super Smash Bros., and NFL. All Games will be rated as ET.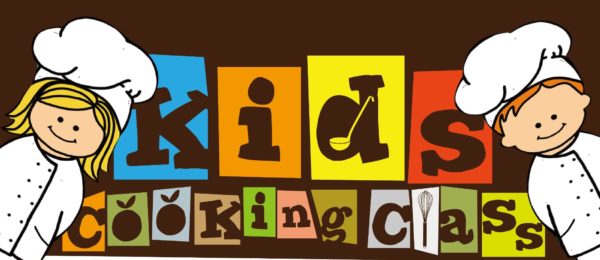 Wednesday: Cooking Class
Instructor: Mrs. Donovan
Grades: 4th-8th
Dates: 1/15; 1/22; 1/29; 2/05; 2/12
Cost: $85/5 weeks
Time: 3:00 pm – 4:00 pm
Parent Pick-up: Cafeteria doors
*Maximum of 10 students
Description: Students will learn some basic cooking and baking techniques and recipes to bring home to share!
Wednesday: Little Art Buddies
This new club includes activities that combine two of our favorite things: crafts and children's books! What could be more fun than making your favorite book come to life?

Each week we pair a treasured children's book with a fun craft. You will be amazed with how creative our little emerging readers and artists can be using their imaginations! Artists will come home with a unique themed craft each week.

Instructor: Mrs. Rogovich
Grades: PreK4-Kindergarten
Cost: $85/5 weeks
Dates: Meets Wednesdays 1/15; 1/22; 1/29; 2/5; 2/12
Pick-up: SFC doors
Session 3
Registration Deadline Friday 1/10
Week of January 13th through Week of February 10th. No Clubs 1/20

Session 4
Registration Deadline Thursday 2/27
Week of March 2nd through Week of April 6th
Monday-Thursday Clubs: 6 weeks